RAAS Property Update June 2022 - Gold Coast
RAAS Unit Sales Property Market Update
by Peter Turner
Market Snapshot June 2022 Gold Coast
Despite historically low interest rates slowly starting to rise, inflationary pressures and clouds over the global economy, the major Australian banks and other industry experts do not expect a dramatic property slow-down during the remainder of 2022 on the Gold Coast.
Any price corrections are more likely to be seen from early 2023. Urbis is one of the largest property consulting firms operating in Australia, Asia and the Middle East and Director, Lynda Campbell recently explains regarding the Gold Coast:
"The key statistic is the drop in the number of apartments for sale to a record low, which shows the supply side is still failing to keep up with the demand... ".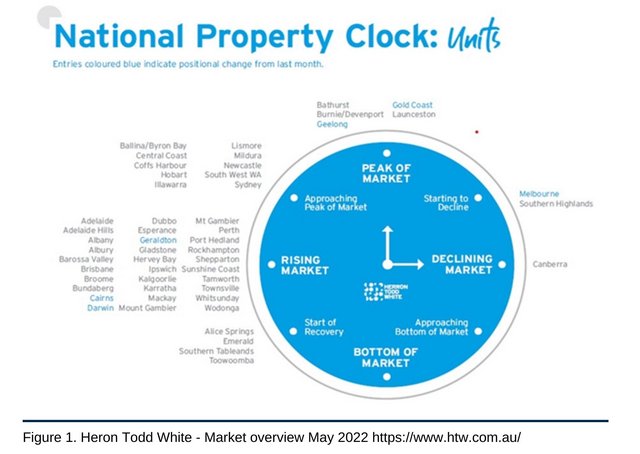 Almost 2500 units were sold on the Gold Coast in 2021, which was a record-breaking year for this market. As shown in this Heron Todd White chart, Gold Coast prices are now right at the top of the Australian "Property Clock". We are therefore, likely to see a slowing of market conditions, with prices expected to steadily ease in the months ahead.
However, due to an array of supply issues on the Gold Coast, 2022 is still set to be a good year for those looking now to put their apartments on the market for sale.
RECENT SALES in your area